SYS! save your sight!
5 March 2012
Preventing Diabetic Retinopathy
The world diabetic population is predicted to increase 1.5 – 2.0 fold by 2030. Tragically, within twenty years after diagnosis, 75% of all diabetics have acquired diabetic retinopathy ensuing impaired vision or blindness. The burden of avoidable blindness is increasing at an alarming rate. SYS! save your sight! is a novel, systematic approach to help stem the tide.
SYS! save your sight! enables high through-put screening and diagnosing of diabetic patients with impending blindness by integrating the medical data on a single electronic platform. All relevant data including the patients metabolic status are thus available to all doctors taking care of the patient. Retinal images, laboratory results, X-ray, CT and other images are available on a single chart.
Online evalution of diagnostic results by professional experts is offered through the platform. Doctors will thus be able to participate in continued medical education. For instance, the Atlas of Ophthalmology is an instrument for continued medical education and included into our sys!-save your sight service. The Atlas is very actively used all around the globe. Google search lists our Atlas as 'No 1' commenting: "The Online Atlas of Ophthalmology is the biggest database with high-quality, peer-reviewed and commented pictures on the entire Internet."
The Atlas of Ophthalmology has been endorsed by the International Council of Ophthalmology ICO.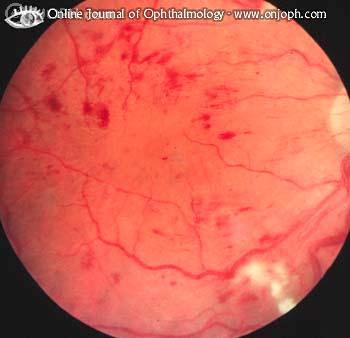 Diabetic retinopathy: http://www.atlasophthalmology.com/atlas/photo.jsf?node=1947&locale=de
The SYS!-save your sight! consortium stands for academically trained and efficient management in practical opthalmology. Based in Germany, our clinical and technological professionalism provides state-of-the art services to our international partners with an emphasis on the special needs of developing societies.
Prof. Michelson....profile and Talkingeyes and more
A.R.C. Laser....profile and http://www.arclaser.de
Dr. Ursula Hahn....profile: auf was soll ich hier verweisen? auf who we are?
SYS flyer 2011
file: Flyer-Sys_final-1.pdf [4.60MB]